On 28th of June 2009, Madrid had a new and important suburban station, just in the center of the city, connecting the Metro station "Sol" (L1, L2 and L3) with the new "Cercanías" station (lines C-3 and C-4 of the suburban trains network).
Platforms are 207 metres long, 6 floors under the surface, and 7.600 squared metres of new halls and corridors.
Sol metro station will have new works to connect line 1 and line 3 with an open hall (instead of the current corridors), and Sol Cercanías station will connect in a few years with "Gran Via" metro station (L1 and L5), along a new corridor and hall in that station.
With this new infraestructure, people has access to the suburban trains network from the city center, visitors will be able to go to the tourist village "Aranjuez" from Sol station in the same suburban train. Or in 2010, suburban trains will arrive to the Airport Terminal 4, spending only 20 minutes to Sol.
70.000 persons will use this suburban station daily.
Madrid figures:
Metro:
283km. 281 stations. 13 lines.
Under construction: 13km (2011)
Suburban trains:
363km. 8 lines.
Under construction: 24km. (2010-2011). Project 2015: 126,6km (approved).
CERCANIAS MAP (suburban trains):
Posted in skyscrapercity by "Tram_Space".
MAP OF "ASOCIACIÓN DE AMIGOS DEL METRO DE MADRID ANDEN1",
This pic shows the center of Madrid and the connection between Metro and Cercanias:
(thanks to Jose Juan Navalón, memeber of Anden1 and professional designer)
Old Station:
Current station:
Works in the cavern: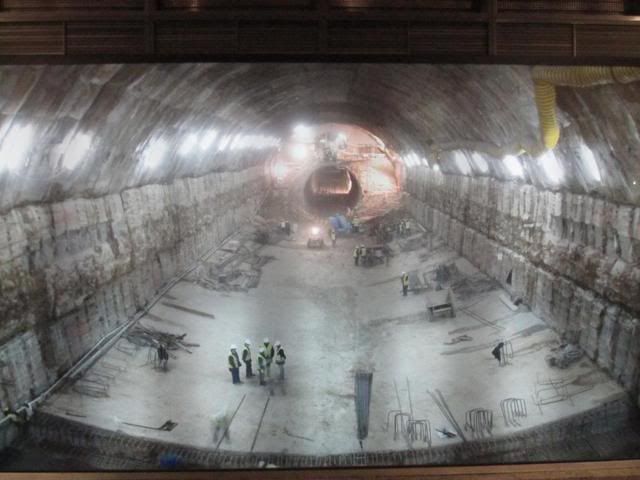 Old Puerta del Sol: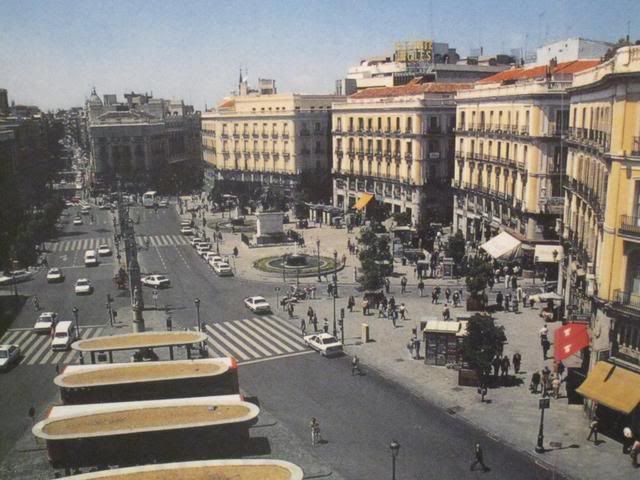 Future: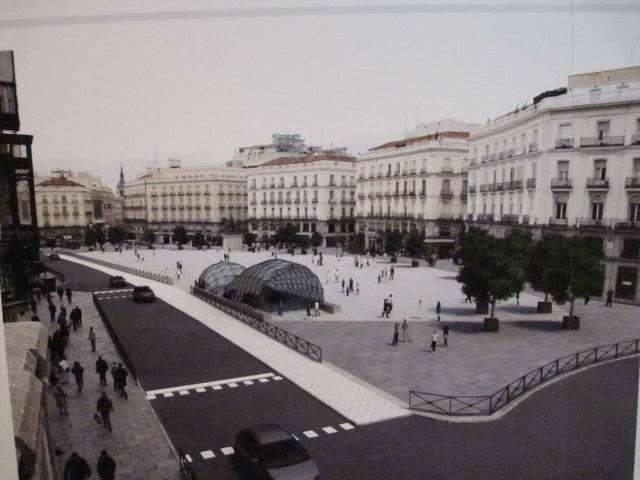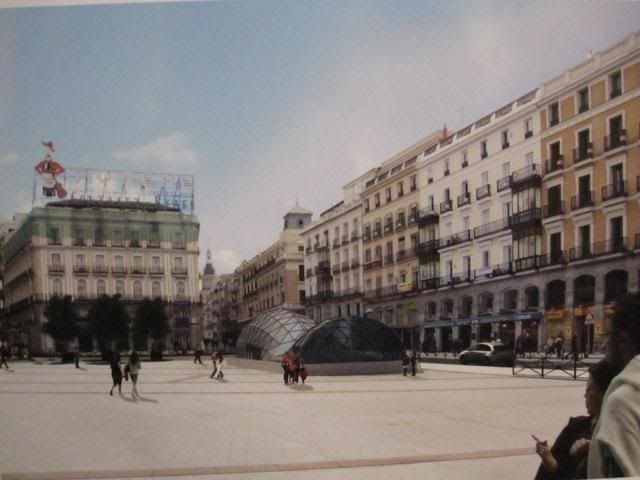 NEW ENTRANCE: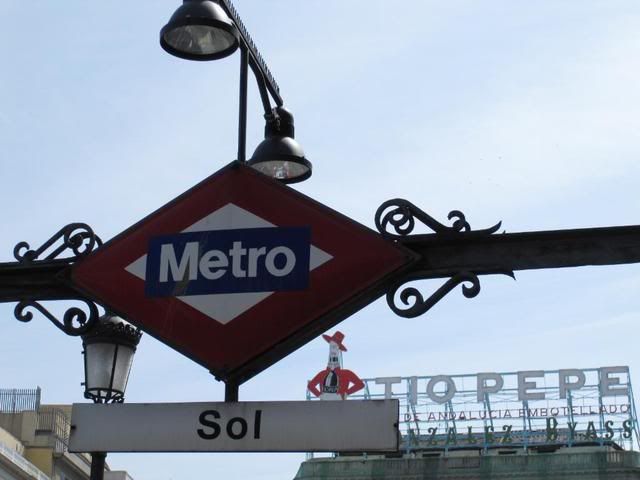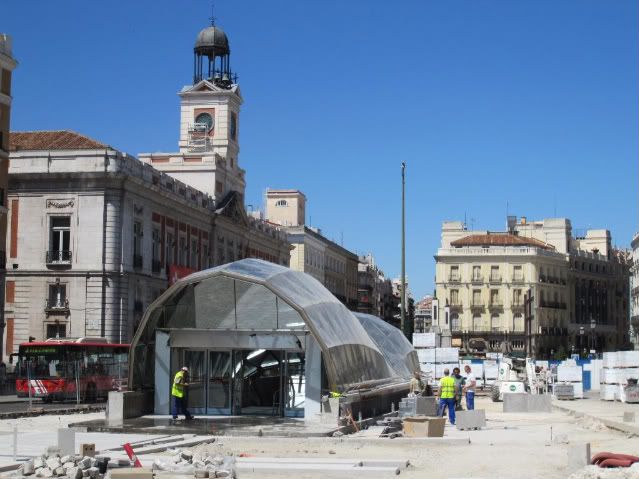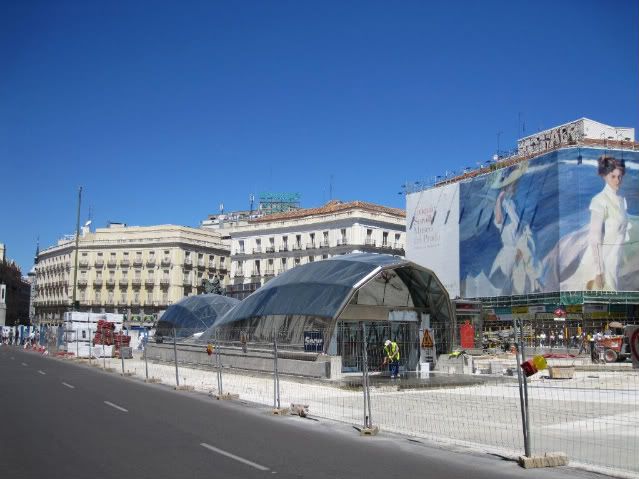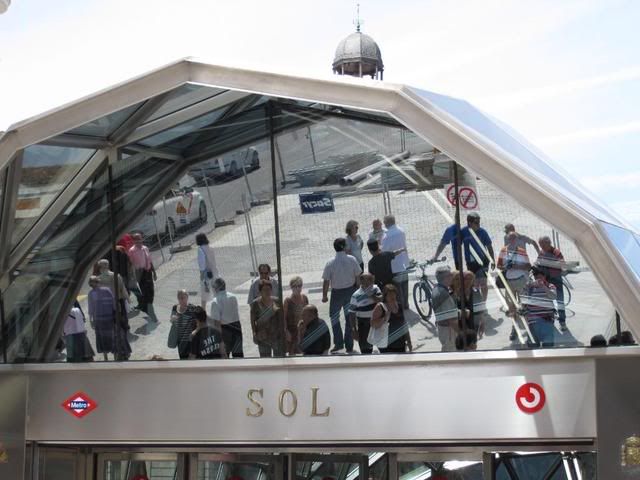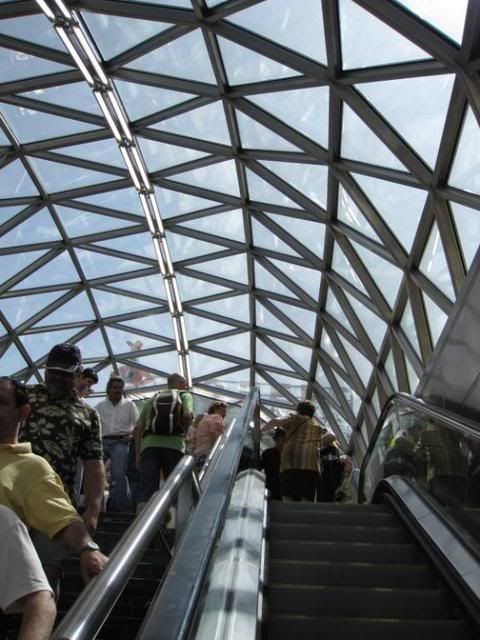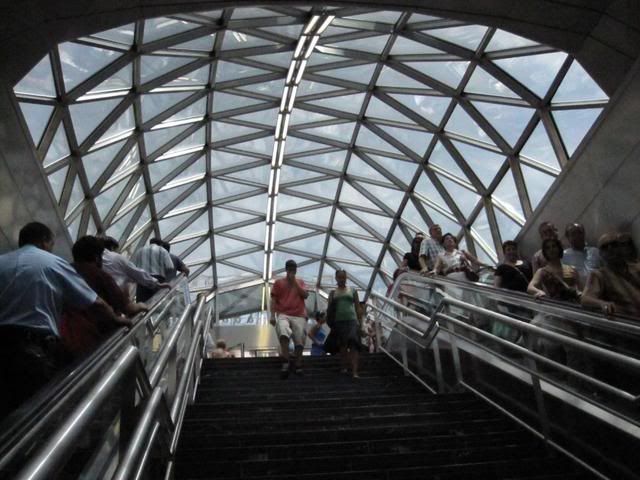 NEW STATION: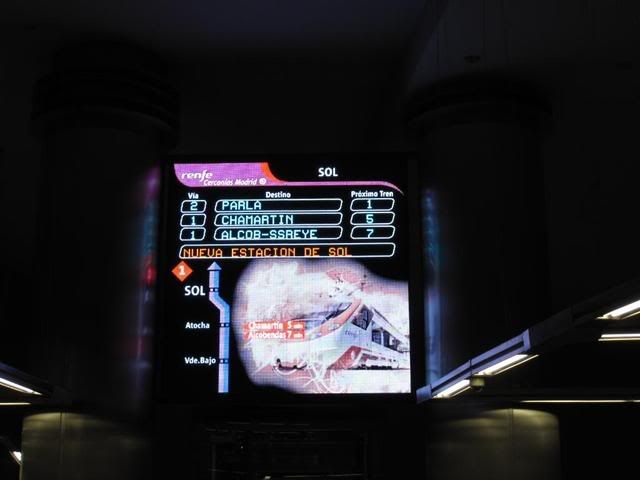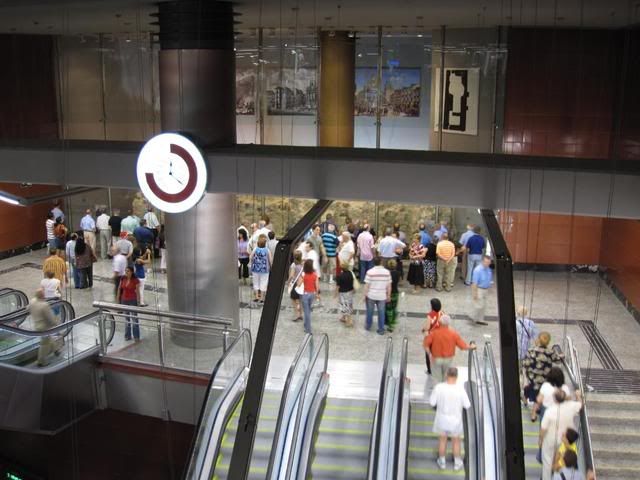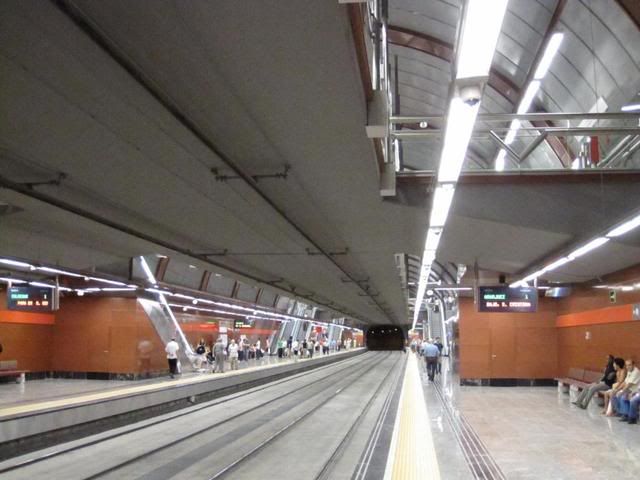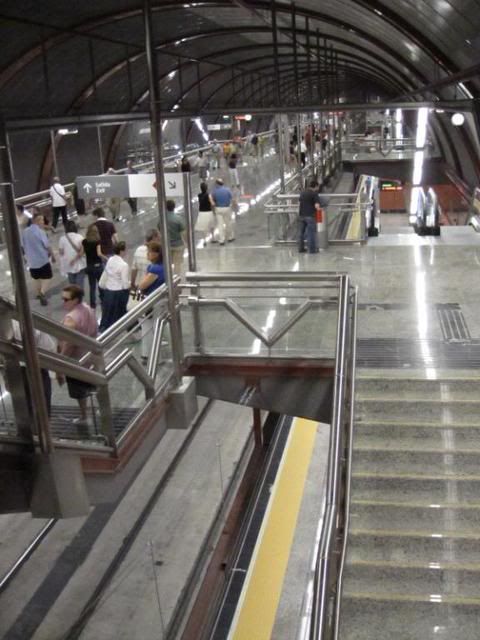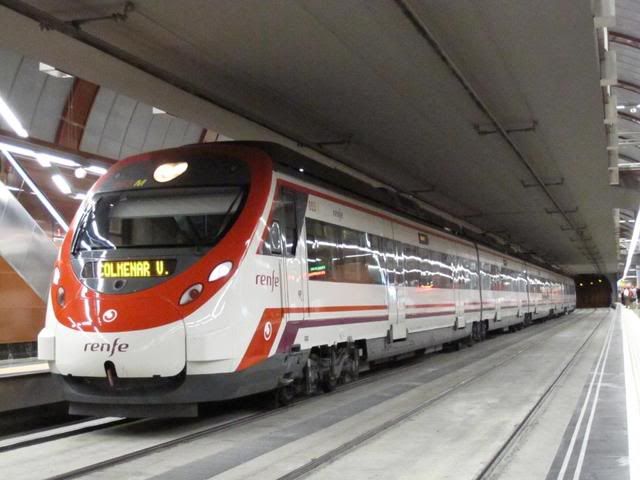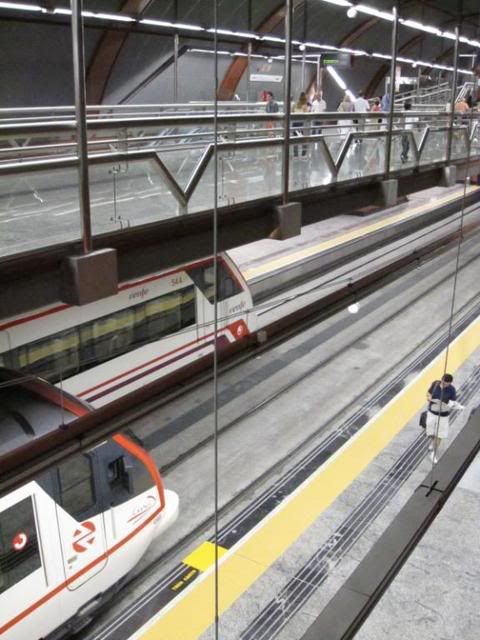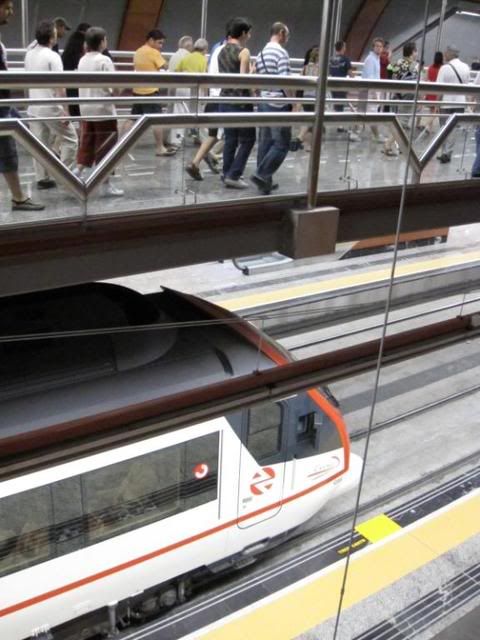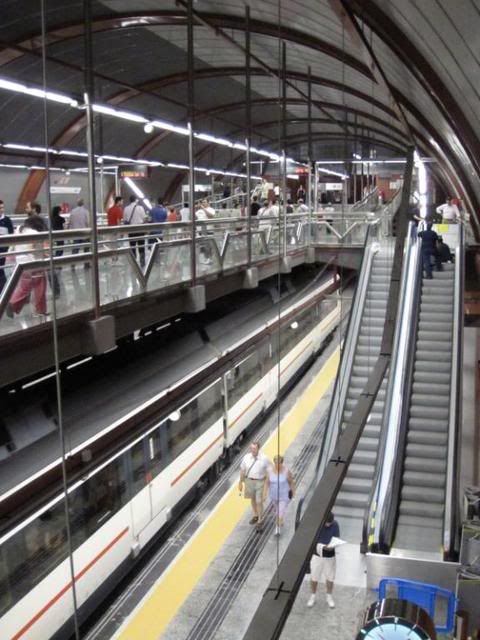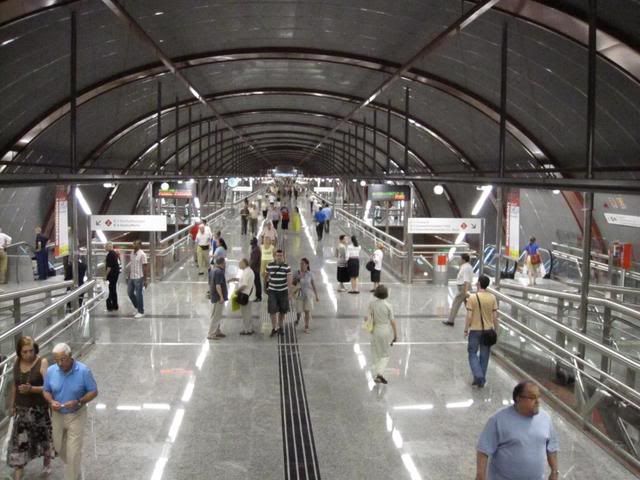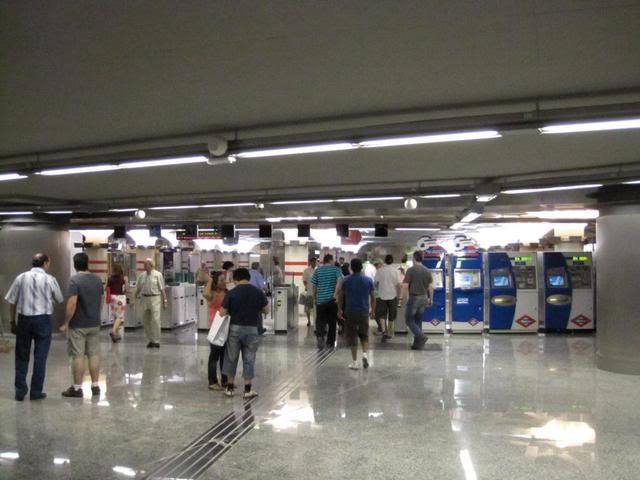 METRO HALL: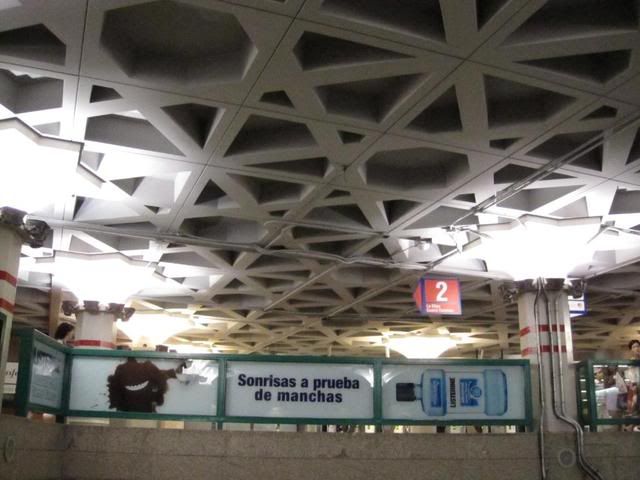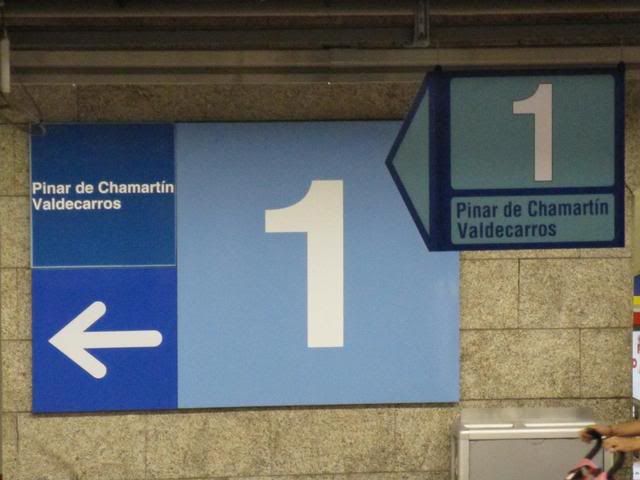 Group of members of
"ASOCIACIÓN DE AMIGOS DEL METRO DE MADRID, ANDEN1"
. We are a group of metrofans of Madrid that visit the new transport infraestructures in the openings, knowing the new details, enjoing the new stations with our cameras...